The two big questions- Will this be the 'sandal of the summer' and will you wear them!?
Part of me looks at these and thinks they're mildly ridiculous but then the other part of me thinks they're actually kind of convenient. I mean, I wore a fanny pack while I was at Disneyland and it was the best thing ever.
The one thing that would be pretty weird is if you're at Starbucks getting a coffee… When it comes time to pay you have to bend down to get the cash out of your shoe.
This is what I think I might look like while grabbing money from my shoes. OKAY- BEND…. AND SNAP (with my debit card in hand)!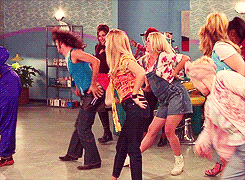 All joking aside-
The shoes set to come in three spunky colours.
Nike has yet to release the release date, as well as the price range, but it has me very excited!
© 2018 Global News, a division of Corus Entertainment Inc.